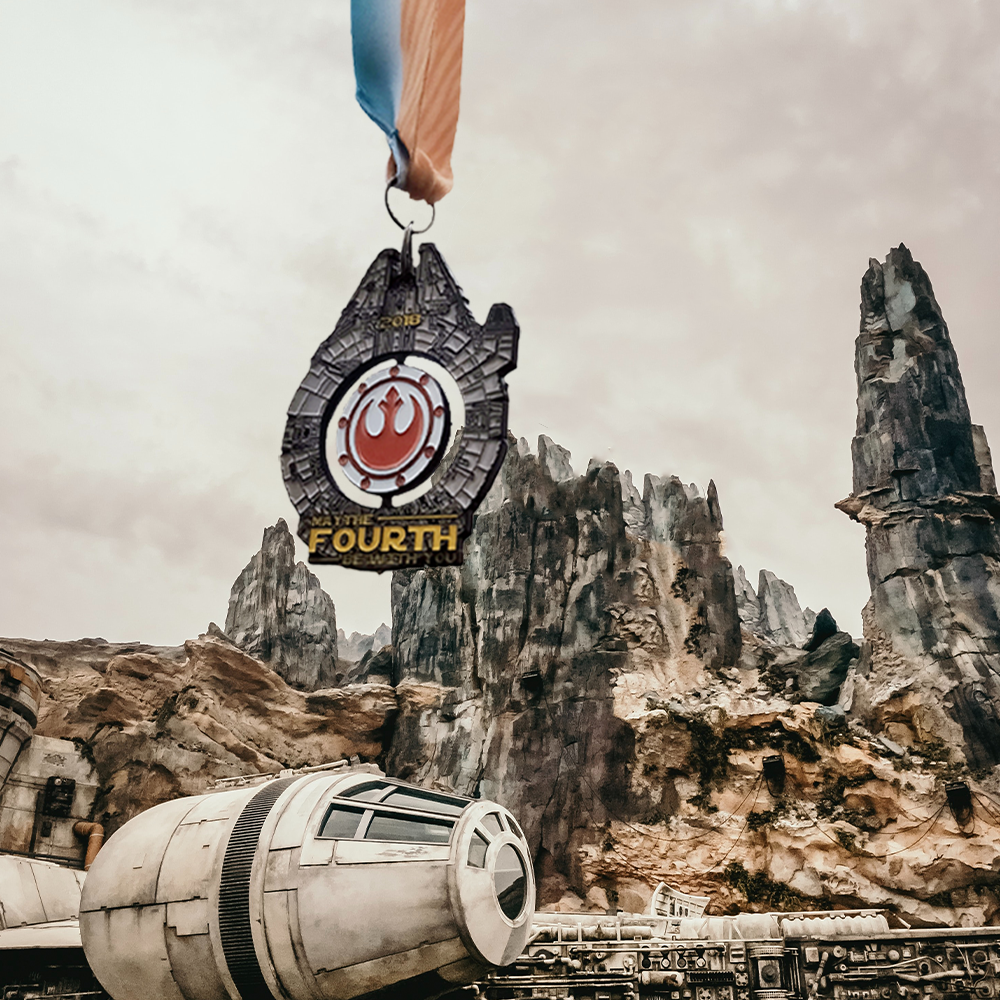 As Star Wars fans around the world celebrate "May the 4th Be With You," the excitement surrounding the historic franchise continues to grow like Luke Skywalker's powers. The annual event marks a celebration of all things Star Wars including that damn robot. The same heroism that possessed Yoda (the force is with RHM strong) certainly inspires us as well, so we created this "May the Fourth" custom running medal to commemorate the franchise and its impact on popular culture.
This running medal features a testament to the legacy of Star Wars – the starship cruiser, which has captured the hearts and imaginations of millions of fans worldwide. The starship cruiser appears in the middle, reminding us to never lose hope even when all hope is lost. The bottom of the medal ties it all together and tells us exactly what the medal is about with an inscription of the iconic words "May the Fourth." Additionally, the colors and methods reflect Runners High's passion for creative design and studying popular culture.
A running medal for Star Wars Day
We wanted this unique custom race medal to capture the essence of Star Wars Day, a fan holiday that is the collective passion of a special community. The first recognized celebration was in 2011 at the Toronto Underground Cinema. Produced by Sean Ward and Alice Quinn, festivities included an original trilogy trivia game show; a costume contest with celebrity judges; and the web's best tribute films, mash-ups, parodies, and remixes on the big screen. However, it is at heart a grassroots phenomenon that has no official commencement year or formal dedication, like anything that arises from a shared interest. It is a pun that has surpassed its original use and become a worldwide celebration. We believe this medal design captures the true spirit of such a day and we'll continue to celebrate it!