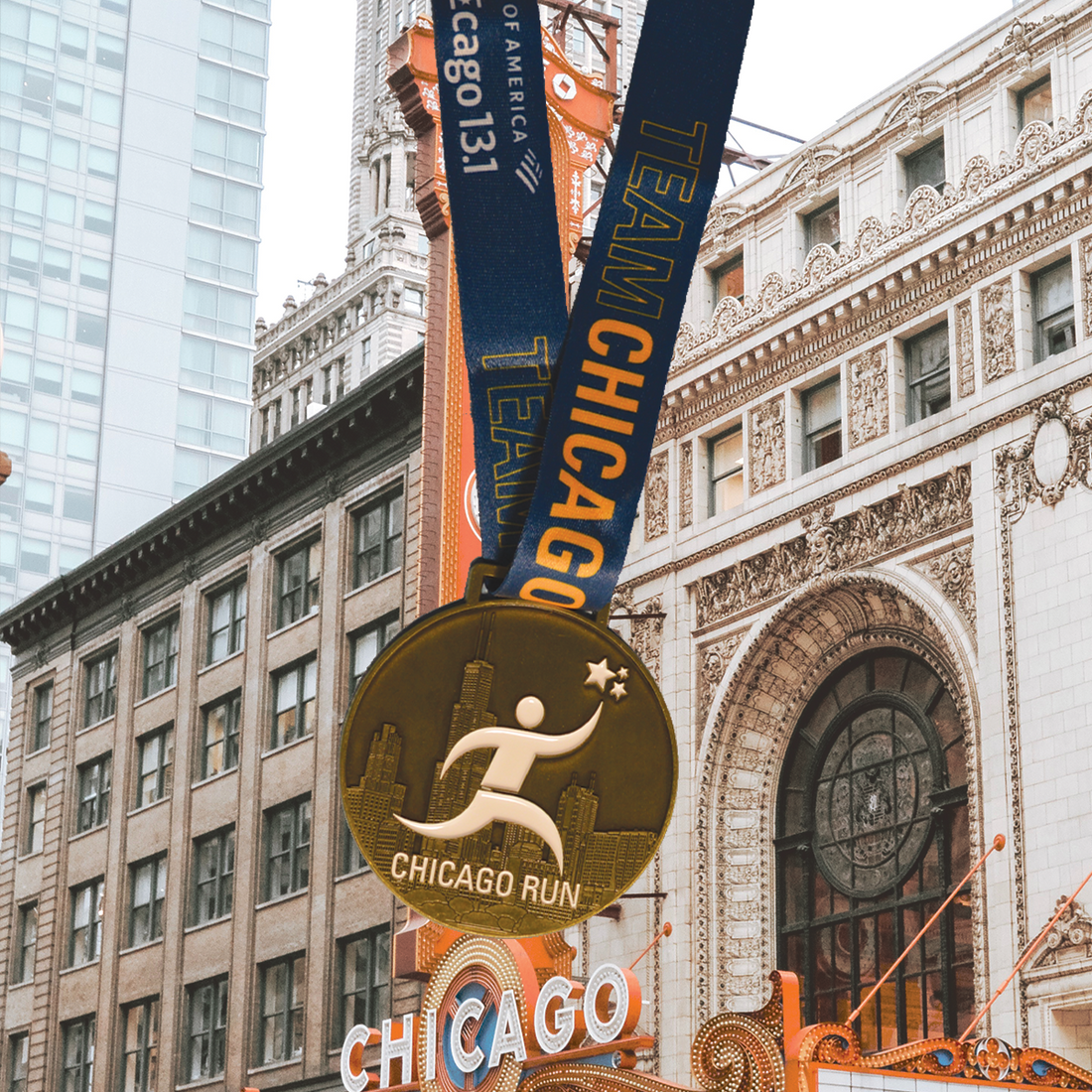 Chicago Run Reaches New Heights with Runner's High
Today, on #medalMonday, we want to shine a spotlight on an incredible running organization making a positive impact on the lives of children in the Chicagoland area. Chicago Run is dedicated to providing children of all ages, from pre-K to high school, with equal access to inclusive running and physical activities. The Runners High team had the privilege of attending the Spring Fun Run organized by Chicago Run, a joyous event that celebrated the hard work and dedication of the students throughout the year. They presented a well-deserved participation ribbon to each runner who completed the 1-mile race.
In addition to their remarkable efforts in promoting physical fitness among youth, Chicago Run also serves as an official charity partner for the Chicago 13.1 Half Marathon. This year, on June 4th, runners from all walks of life came together to support the Chicago Run. The Runners High team had the honor of designing unique finisher medals exclusively for those who ran to raise money for the Chicago Run, symbolizing their contribution to the organization's mission.
This running organization's commitment to providing universal access to inclusive running and physical activity is truly commendable. By organizing events like the Spring Fun Run and partnering with major running events like the Chicago 13.1 Half Marathon, they inspire children and adults alike to lead healthier lives. Not only do these initiatives promote physical well-being, but they also instill values of perseverance, discipline, and teamwork in the participants. Hats off to Chicago Run for their dedication to transforming lives through running and empowering the future generation of Chicago!