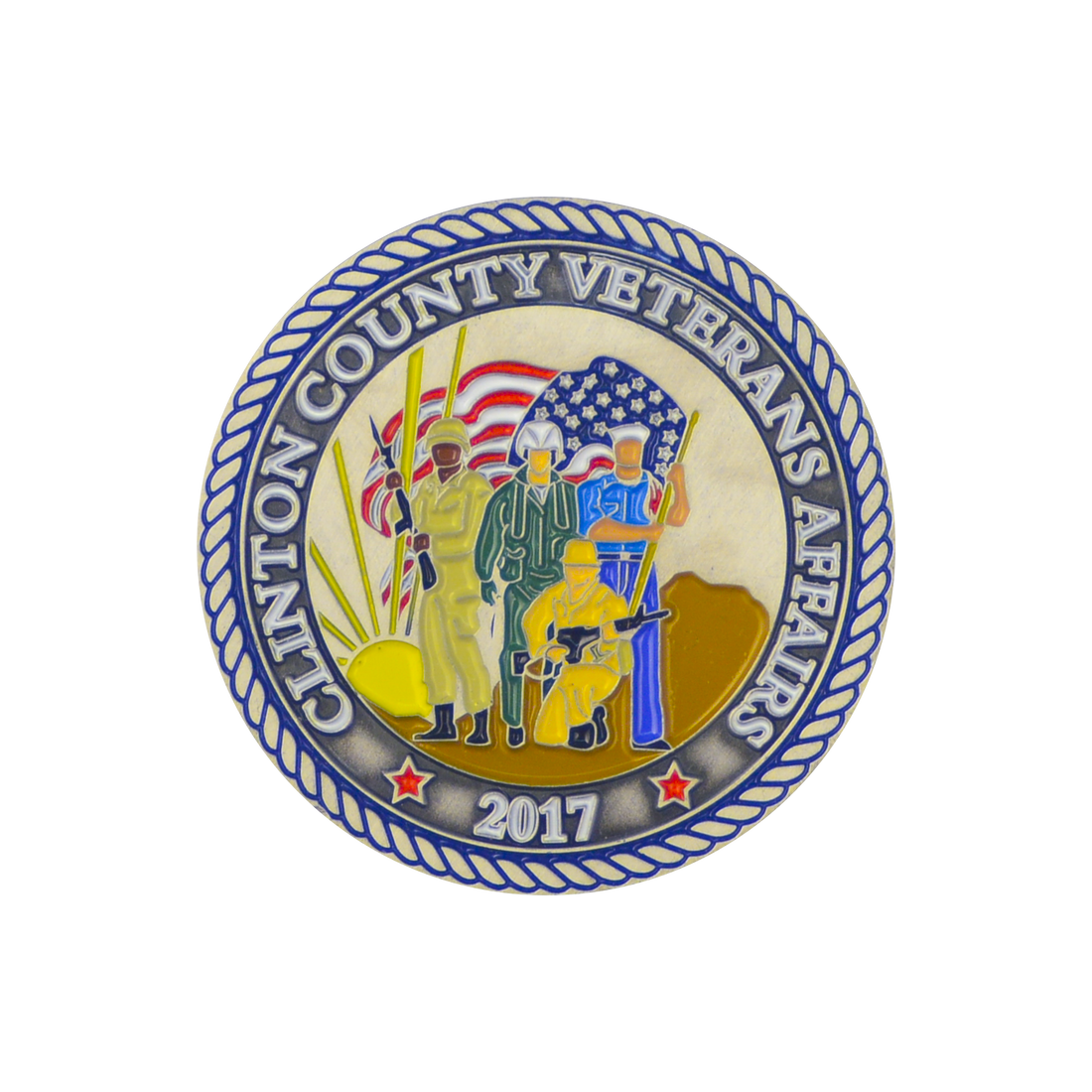 5 ways to customize Challenge Coins
Custom Challenge Coins can vary significantly in their style and manufacturing based on several factors, including their purpose, design, and the organization or group they represent. Here are some of the key style and manufacturing differences that can be found in challenge coins:
Size and shape: They can vary in size and shape, from small and round to large and custom-shaped. The standard size for most challenge coins is around 1.5 to 2 inches in diameter, but some may be larger or smaller depending on the organization's preference.
Design: Challenge coins often feature custom designs, symbols, and logos that represent the organization or group they belong to. The design can be engraved, etched, stamped, or raised on the surface of the coin. Some also have unique 3D designs or multi-layered designs.
Material: Challenge coins can be made from a variety of materials, including brass, copper, zinc, iron, and even precious metals like gold or silver. The material used can impact the weight, durability, and overall appearance of the coin.
Finish: The finish can also vary, with options such as polished, antique, matte, or even glow-in-the-dark. The finish can impact the overall look of the coin, as well as its durability and resistance to wear and tear.
Edge: The edge can be plain, reeded, or even serrated, depending on the organization's preference.
Packaging: Challenge coins are often presented in custom packaging, such as velvet boxes, coin capsules, or display cases. The packaging can add to the overall presentation of the coin and make it a more memorable keepsake.
Overall, challenge coins can vary widely in their style and manufacturing, depending on the organization's needs and preferences. With literally thousands of different events memorialized in awards, Runners High is a great place to start looking for yours.
Contact us now to get started creating your own design!